4 ways to speed up your PC
Whether you use your computer for leisure activites like email and web browsing or you are a hard core power user, we've all been frustrated by a slow computer. But before you throw your computer out the window follow these four easy steps to reclaim your speed.
Disabling Startup Options
Have you ever noticed programs starting up when your computer does that really don't need to? There is a tool within Windows called MSCONFIG that can prevent those programs from starting when your computer does.
Click Start Menu > Run or press Windows Key (you know the one between the CRTL and ALT key) + R. (Hot tip – learn keyboard shortcuts!)
Type MSCONFIG
Go to the Startup Tab
Uncheck all the programs you wish to disable from starting up
Make sure to reboot your computer for the changes to take effect.
(WARNING: Apply common sense and only disable items you know you don't need. It isn't removing the program from the computer, just stopping it from starting when the computer does. If you turn off something you aren't meant to it could have dire consequences.)
Add/Remove Programs
Having an excessive amount of bloatware installed on your computer can drastically slow down the performance of your machine. HAVE NO FEAR ADD/REMOVE PROGRAMS IS HERE!!!!!!
Launch Control Panel
Select Add/Remove Programs (NOTE: it can take a few minutes for all the programs to populate)
Search through all the programs and uninstall anything that looks a bit fishy (NOTE: Certain progams will require a restart to complete the uninstall process)
Read the blog post Sneaky Software for more details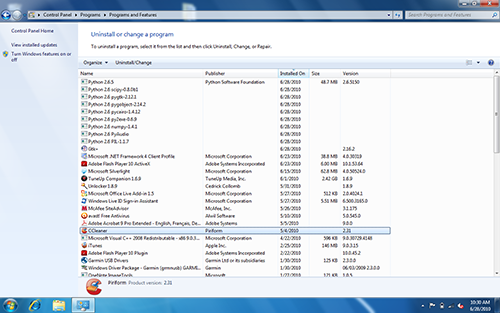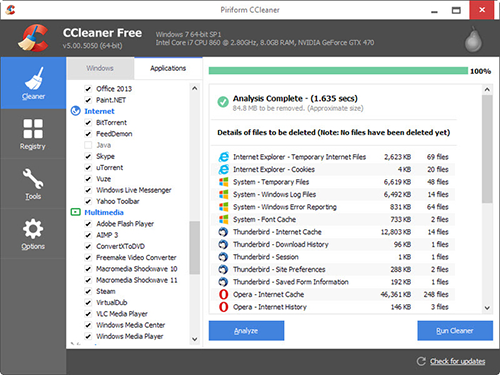 Remove those unwanted files
CCleaner scans your computer for temporary files not needed by the system and sends them to the proverbial trash can.
Download CCleaner from this link.
Once downloaded select the categories on the left hand side you wish to scan.
Click on the "Analyze" button,  CCleaner will then scan the catergories selected at the start.
Once CCleaner has finished analysing, click the "Run Cleaner" button, the program will then remove all the files found in the previous step.
Scan your Hard drive with Seatools
One of the worst case scenarios for your computer running slow is that your hard drive is about to die, so it pays to make sure that isn't the case.
Seatools has a range of tests designed to check your hard drive for varying issues.
Follow these simple steps to check your hard drive.
Download Seatools from this link.
Once download and installed, check the box on the left hand side of the hard drive you want to test (you will probably only have one).
Above the hard drive selection box  is a dropdown menu "Basic Tests".
Run each test: SMART, Short Drive Self Test, Drive Information,  Short Generic and Long Generic. (NOTE Each test runs at varying lengths).
If any of the tests fail, immediately back up your data and seek to replace the hard drive.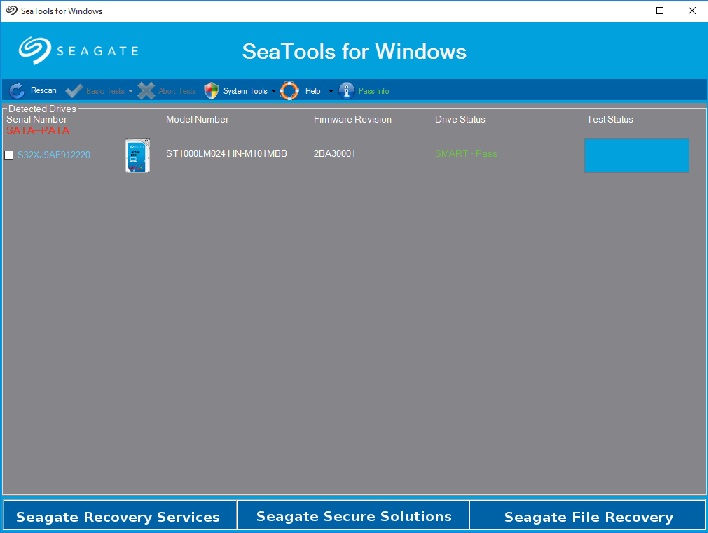 Hopefully some, if not all of the steps above have helped you reclaim some of your lost performance. Or if you would just like to leave it to an expert you can always bring your computer into our office.